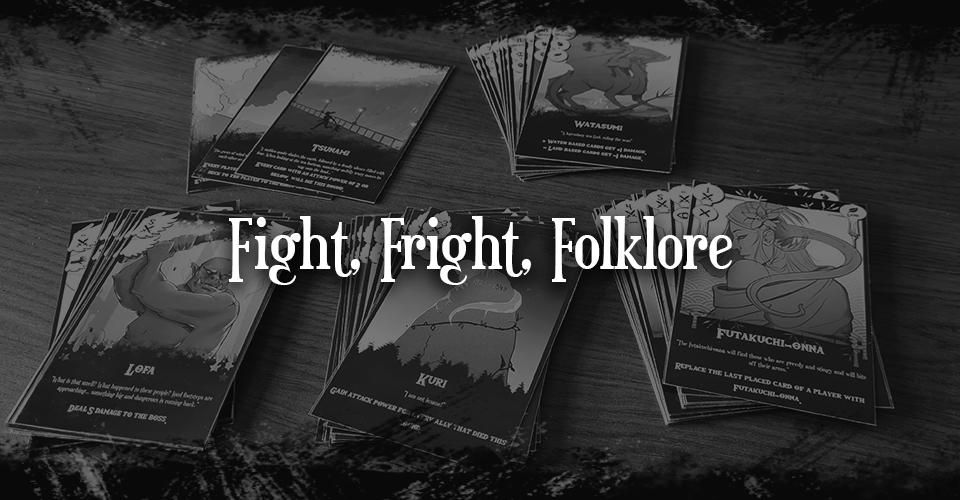 Fight, Fright, Folklore
Team 28 - Marlies Krale, Luca Mauro, Karin Kreeft

Make sure you defeat the most bosses! Undermine your enemies' army and let the bosses destroy their continent.
Every player has to assemble their army to defeat the current boss, but other player's can destroy your army. You have limited resources so make the right decisions to be able to defeat all 3 bossrounds.

Install instructions
We have an analog game so you would have to download and print the cards yourself to play it. Or wait until school one day starts again and we can take the game with us.

Download